Category:
Programmable Logic Controller – PLC
PLC is a general purpose computer to perform control task. It is a hardware device having microprocessor based control system.
PLC is used for industrial automation. PLC can automate a specific process, machine function, or even an entire production line
Programmable logic controller is a multiple input multiple output system. Inputs can be physical, digital or analog.
The core of every programmable logic controller is a basic computer processor that gathers various inputs and evaluates them to achieve the desired output to control any process, machine etc.
Programmable logic controller is developed for an electronic replacement for hard wired relay logic system for machine control. Programmable logic controller control the component in DCS and SCADA system.
In Programmable logic controller input and output is given in form of normally open (NO) and normally close (NC) contact and coil.
Programmable logic controller and SCADA work together to support safe and effective operation within a plant. In Programmable logic controller  each component involved are defined using address.
Programmable logic controllers  are the control hubs for a wide variety of automated systems and processes. They use a wide variety of inputs and outputs and provide network capability.
Programmable logic controllers programming is a crucial task of implementing and designing control applications as per the user requirements. It is the set of instructions that can be in the graphical or textual form.
The programming is carried out in the programmable logic controllers software. The software that is popularly used for Siemens PLC called SIMATIC STEP 7.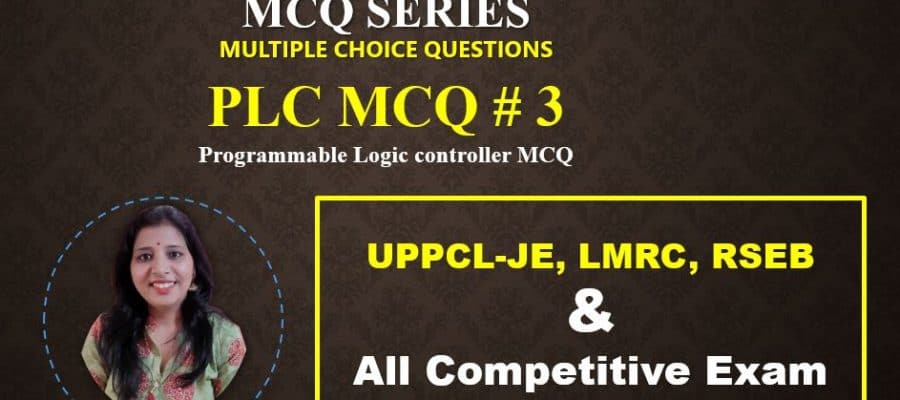 Hi All, In this series I explained top 20 objective questions and answer. For more questions of PLC and SCADA